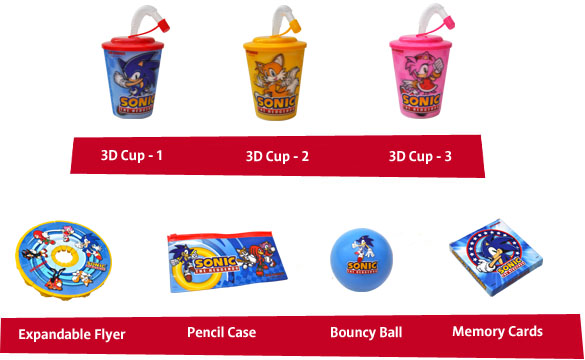 For a limited time, Red Rooster is offering a host of Sonic the Hedgehog toys with their kids meals.
There are seven toys in all – three "3D" cups (featuring Sonic, Tails and Amy), an expandable flyer, a pencil case, a bouncy ball and a pack of cards for memory.
So if you're after some Sonic merch and are unafraid of being judged by spotty teenagers for ordering a meal meant for children, this should be right down your alley.