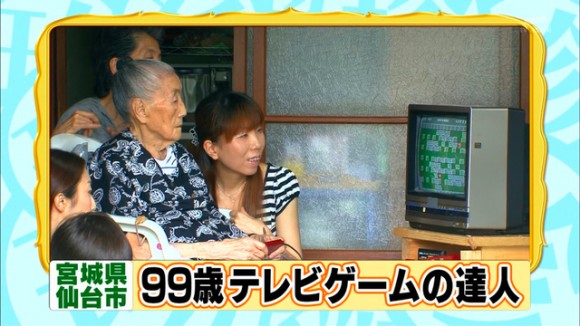 Fancy yourself good at Bomberman? Well, you'd probably get schooled by Mrs Umeji. The reason? Mrs Umeji has played Bomberman every day for at least 2 hours for the last twenty five years.
And as you'd expected, she's really damn good at it. In fact, on the news program Nani Kore Chin Hyakkei which ran the story on Mrs Umeji, she can be seen beating the game's 50th level. She usually plays the game to completion every day, and even twice if she's in the zone.

While Bomberman isn't Mrs Umeji's only hobby (she also enjoys needlework), she gives it credit for her continued lucidity. "Playing Famicom keeps me from going senile," Mrs. Umeji said.