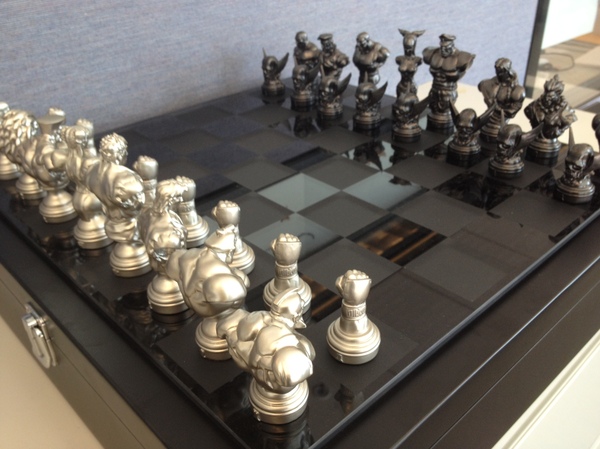 The Street Fighter series turns 25 this month, and Capcom has a whole lot of merch and such ready for your consumption.
One of the cooler pieces being released for the occasion is this Street Fighter 25th Anniversary Chess set, which is available through Capcom's store for $US299.95.
Each set is individually numbered (there are 5,000 sets being made), and encompasses highly-detailed silver and pewter-colored resin pieces (each of which fits into a protective custom slow when not displayed, a large 18″x18″ smoked and sandblasted glass game board, a high-quality black wood storage case with polished chrome latch and hinges and a large Street Fighter® 25th Anniversary logo laser-etched into the lid and a certificate of authenticity.
The roster includes Ryu & M. Bison (kings), Chun-Li & Juri (queens), Ken, Guile, Balrog & Vega (bishops), E. Honda, Blanka, Rolento & Akuma (knights), Dhalsim, Zangief, Sagat & Seth (rooks), Ryu's fist & Shadaloo winged skull (pawns).