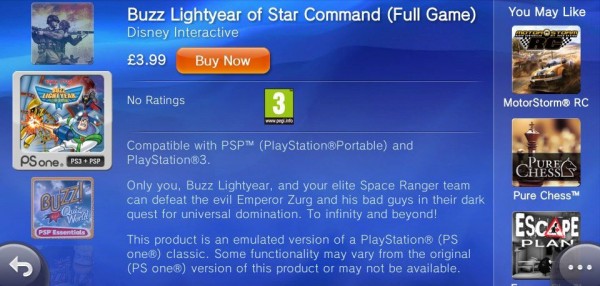 One of the slightly more baffling issues with the newly released PlayStation Vita has been the lack of PSOne compatibility. Sony has said that "they're working on it", but little has been mentioned since.
However, it appears that the Vita will see PSOne compatibility sooner rather than later. Recent PSOne Classics release Buzz Lightyear of Star Command has been spotted on the Vita PlayStation Store with a system menu icon unique to the Vita.
Attempting to play the game currently results in an error screen. Hopefully the issue will be corrected in the near future.